It's a known fact that Senior hero Victory Venkatesh is right now committed to star in only one project post the average outing Guru.
Coco Movie Review Rating: 4/5 Stars (Four stars) Star Cast: Anthony Gonzalez, Gael García Bernal, Benjamin Bratt, Alanna Ubach, Renee Victor.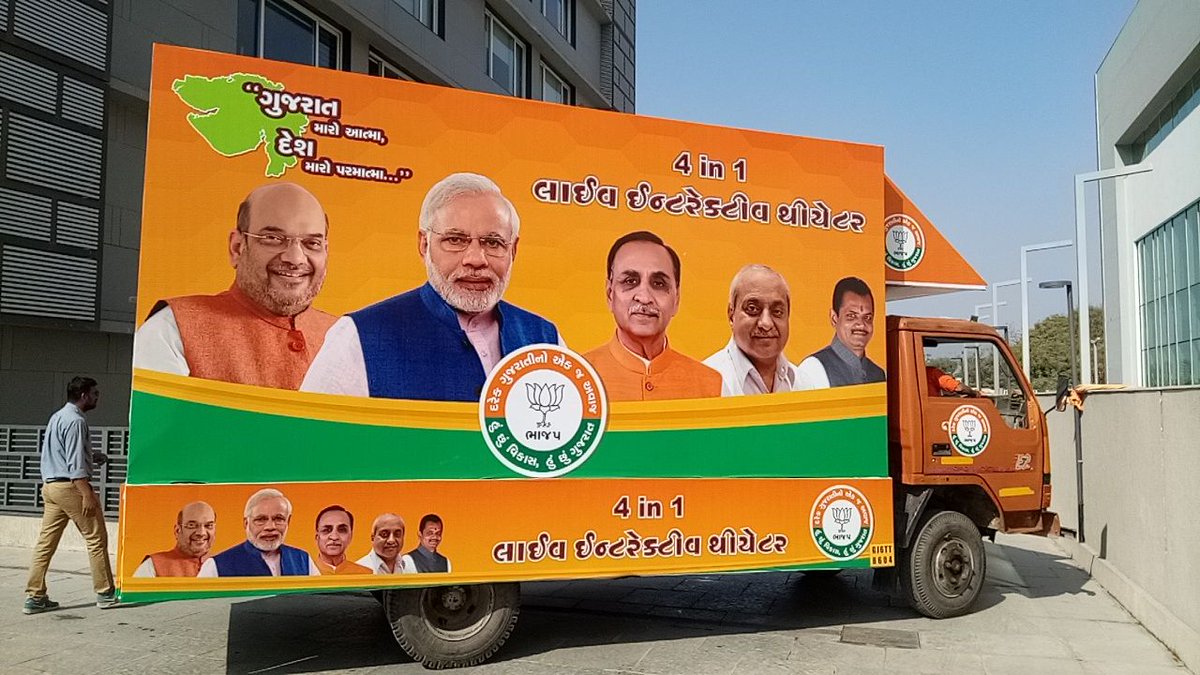 Ahmedabad: Ruling Bharatiya Janata Party(BJP) today launched four-in-one interactive theater on wheels which shall move across various districts and cities in Gujarat in the course of campaign for assembly polls scheduled to take place on December 9 and 14.
Ahmedabad: Promoters of Havmor Ice Cream Ltd. (HIL) have agreed to a 100% acquisition by LOTTE Confectionery.
Patan:       Congress leader and Thakor Sena president Alpesh Thakor had to reportedly face opposition from local party leaders during a party meeting in Siddhpur town of Patan district in North Gujarat today.
It seems that it's already a weekend for Kareena Kapoor Khan! We should learn how to party like a boss from Bebo and her BFFs.
Finance Minister Arun Jaitley said: "The ordinance disentitles the big defaulters and makes it difficult for them to bid for distressed assets which was of their own making."
Deepika Padukone is just facing some heat from all quarters due to her latest release 'Padmavati'.
Ahmedabad: Honda Motorcycle & Scooter India Pvt. Ltd. (HMSI)  has today set a new record by becoming the only brand in Indian two-wheeler industry to cross 20 lac unit sales in just 7 months.
No matter how bad things are in the Bigg Boss 11 house, Hina Khan is pretty confident that she will get through nominations smoothly.
The Mumbai police on Thursday issues an e-challan to Varun Dhawan from taking a selfie from his car. The actor was in his car while the fan asked for a selfie and Varun almost jumped out of the window at the signal to click a picture with her.
The bold and beautiful Esha Gupta yet again raised the temperature with her latest post on Instagram.
After a lot of hustle-bustle, Sanjay Leela Bhansali's most controversial film Padmavati was supposed to see the light in the UK on December 1.
Ahmedabad: The Gujarat High Court on Wednesday directed the Chief Electoral Officer and the Home department to look into the genuineness of the alleged 'sex' video of PAAS convenor Hardik Patel that had gone viral on November 15 and dismissed the PIL.
Loading...

Enter a search term to find feeds or paste a feed url.


If you already use a RSS reader, you can import all your subscriptions by exporting from your current application the OPML or XML file, and then selecting the same file below.

Please be patient. It may take a few minutes to import your subscriptions.


j
→
next item
k
←
previous item
space
next item or page
shift + x
expand folder
g + h
go home
g + a
go to all items
g + s
go to starred items
g + l
go to liked items
g + h
go to shared items
r
refresh
u
hide/unhide the left hand side module
1
switch to cards view
2
list view
3
condensed-list view
a
add a subscription
s
star item
l
toggle like/unlike item
e
email item
v
view original
Everything you want to read - news, you favorite blogs, art and more in one convenient place designed for you

Create an account for personalized experience.


Please type in the invitation code, which was sent to you by e-mail in order to create your new account.